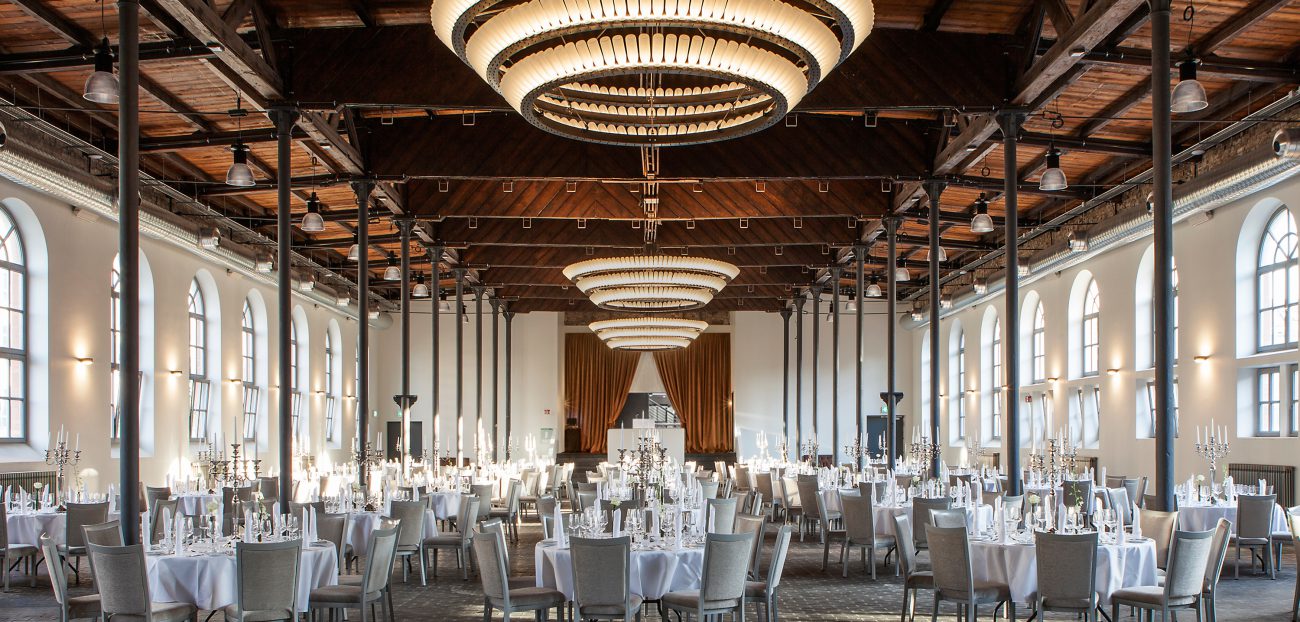 Festsaal
CELEBRATE IN STYLE
IN BERLIN.
FACTS
Location:
2nd floor
Size:
800 m²; 7 m ceiling height,
heavy-duty power supply 2 x 125 Amp
Capacity:
Gala up to 450 people
Reception up to 800 people
Extras:
Natural light;
ambient light;
ventilation system;
own entrance through second stairwell;
adjoining mask room;
freight elevator;
rigging points
Three massive chandeliers made from sandblasted BOLLE milk bottles steal the scene in this stunning Festsaal. They recall the building's history as a dairy. The Festsaal directly adjoins the Kapelle and is accessible via a separate stairwell. Both rooms are perfect for large events, with a combined area of over 1,500 m². The Festsaal is framed by five-metre high industrial windows with natural light. Cast-iron pillars, an original, preserved wooden roof and dark grey floor tiles made from local cinders are original souvenirs of the period and give this diverse space its extraordinary atmosphere.
FESTSAAL PHOTO GALLERY